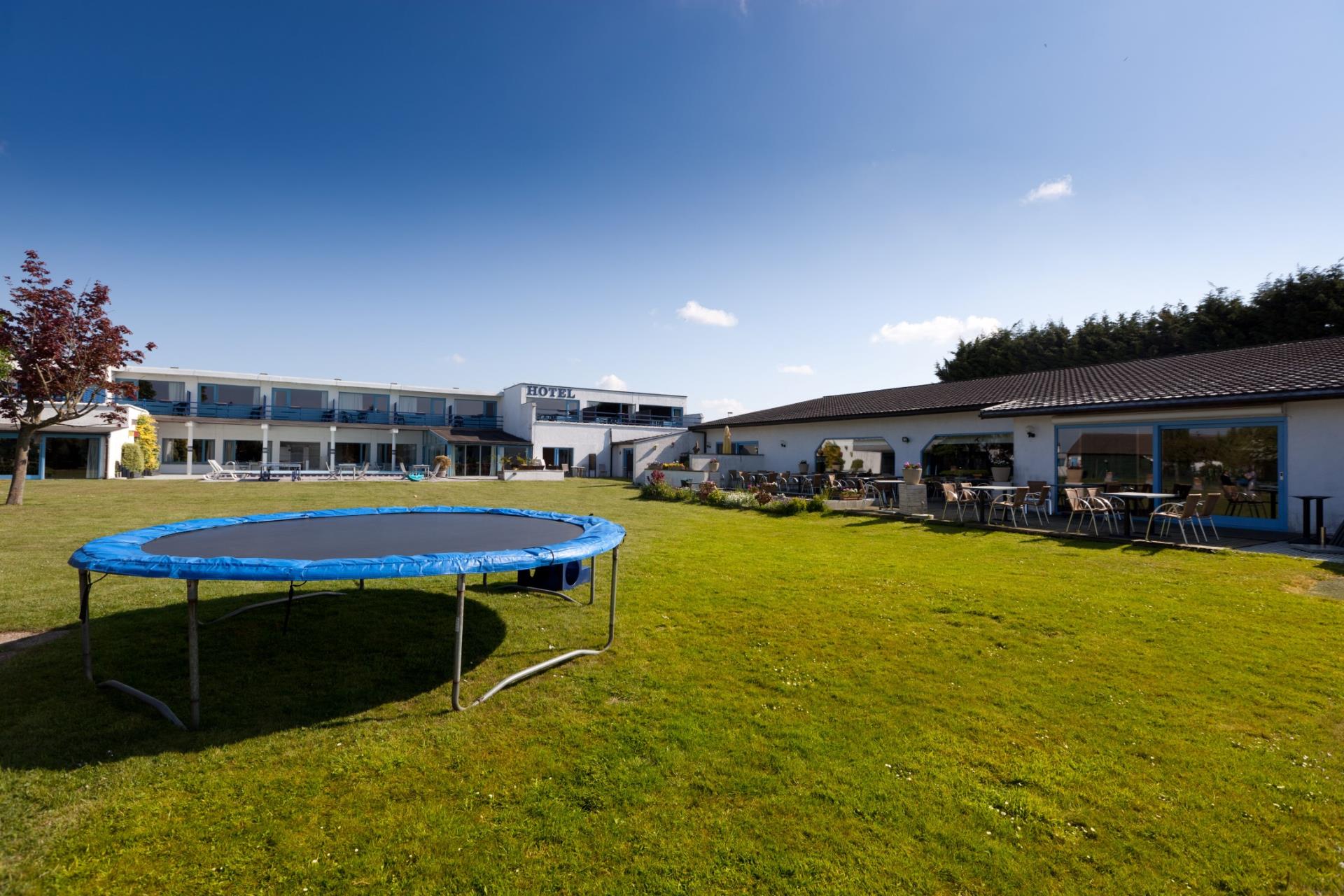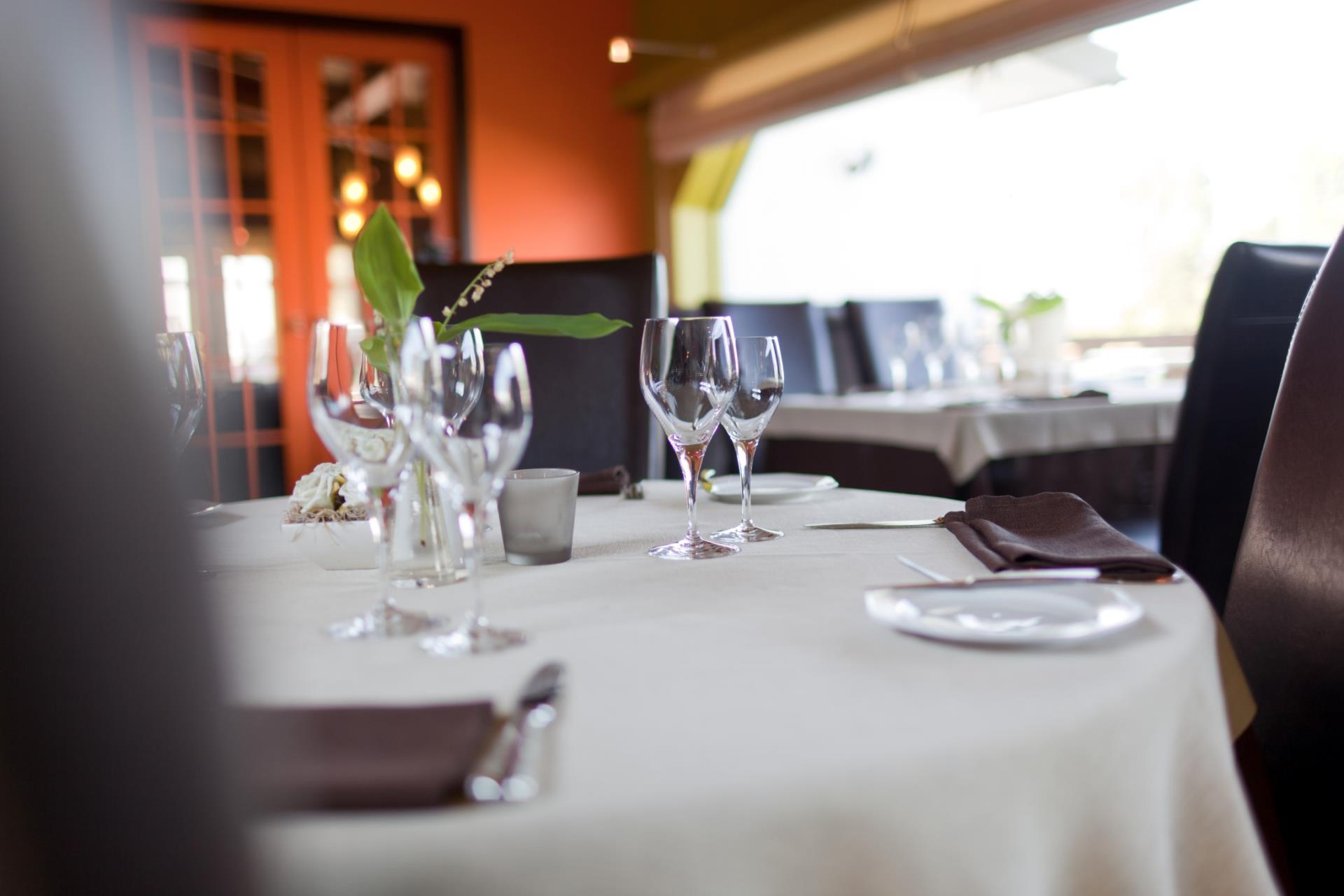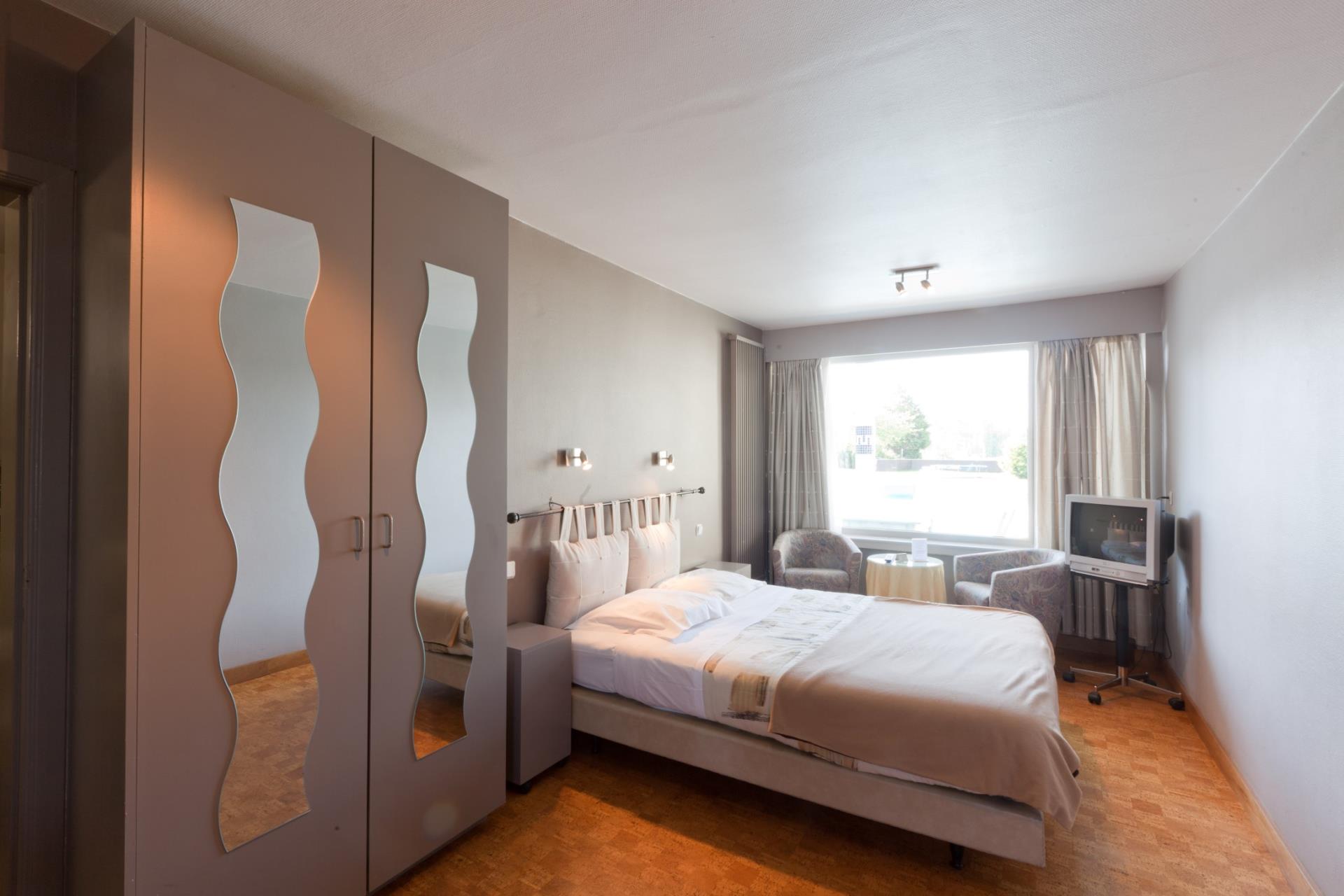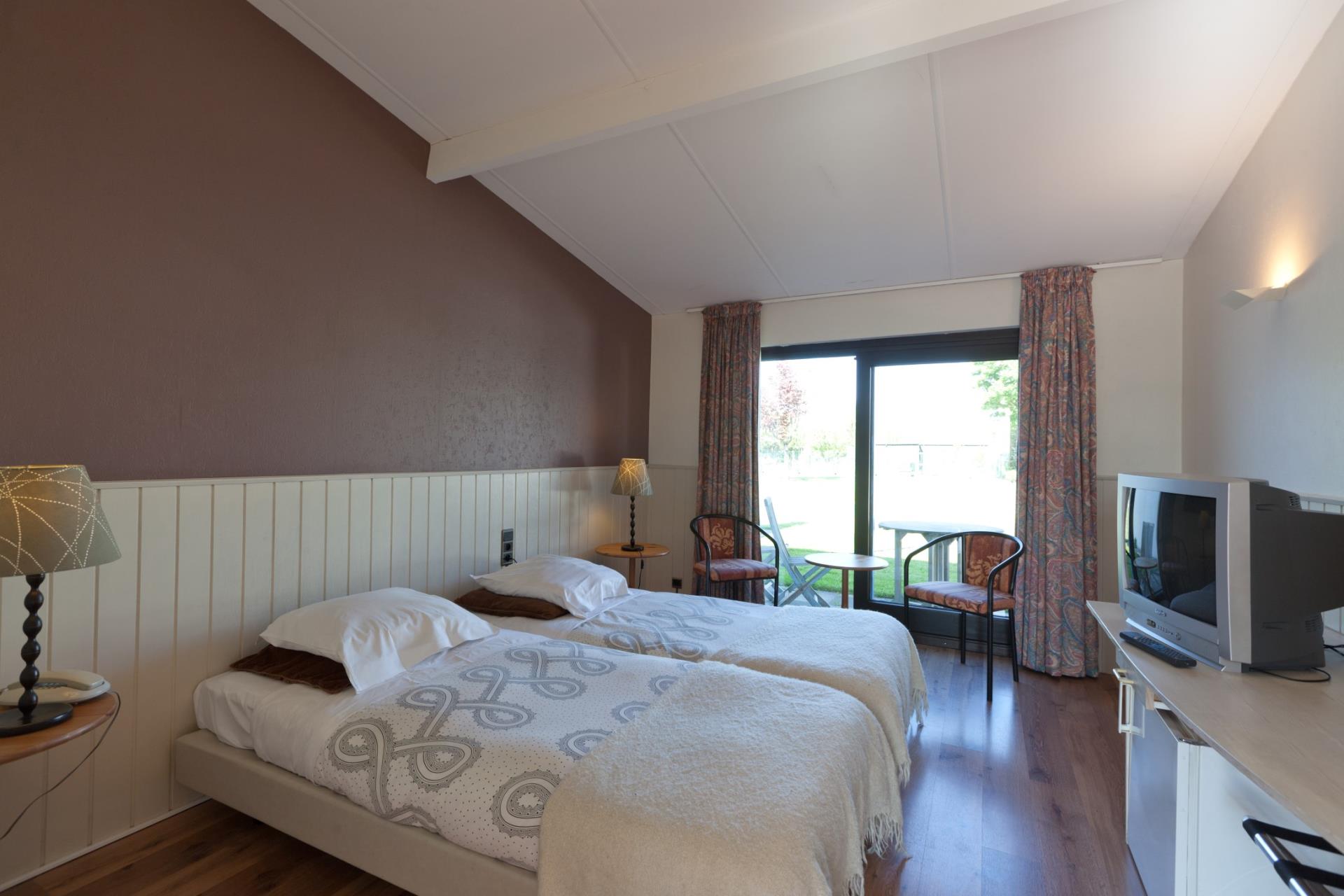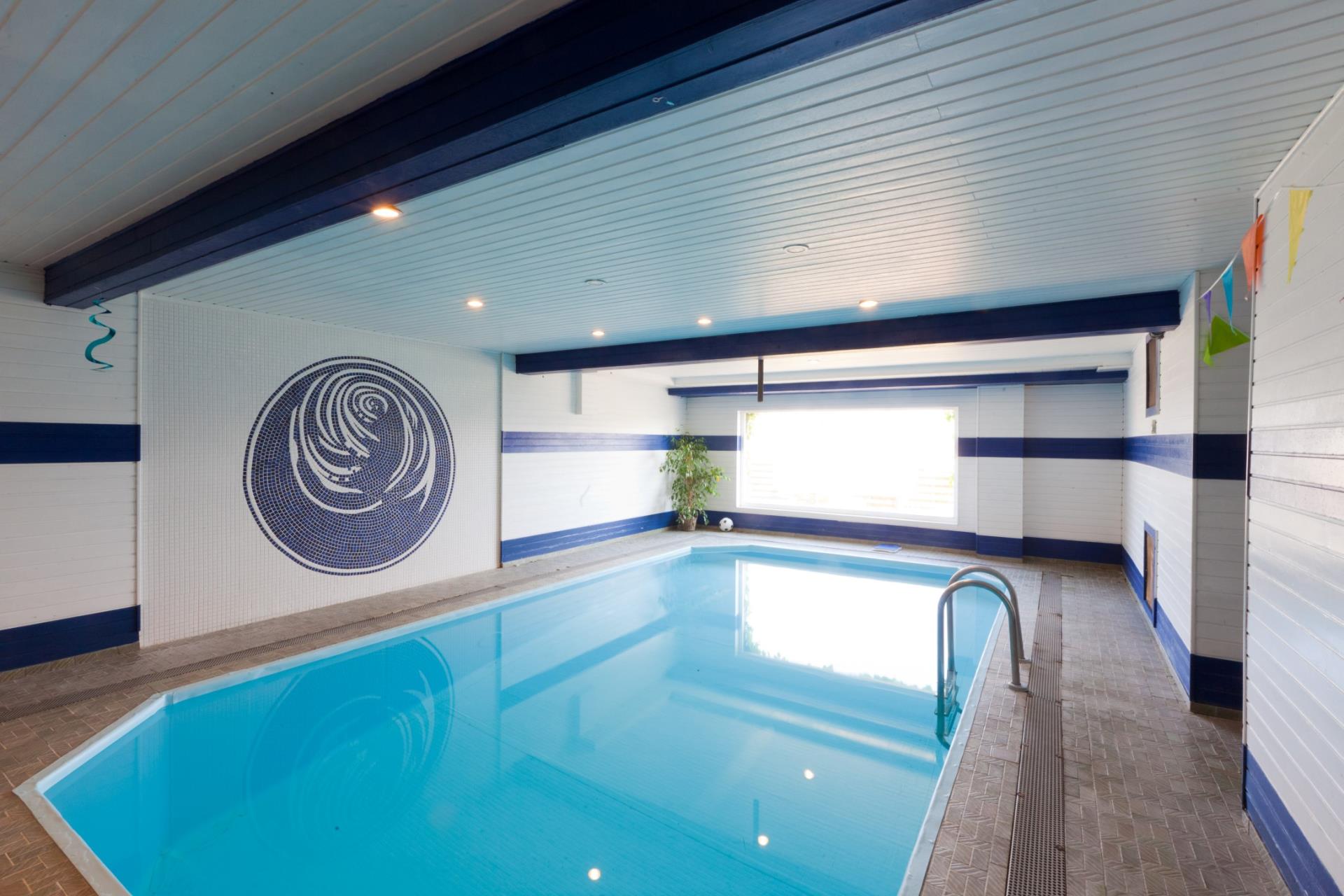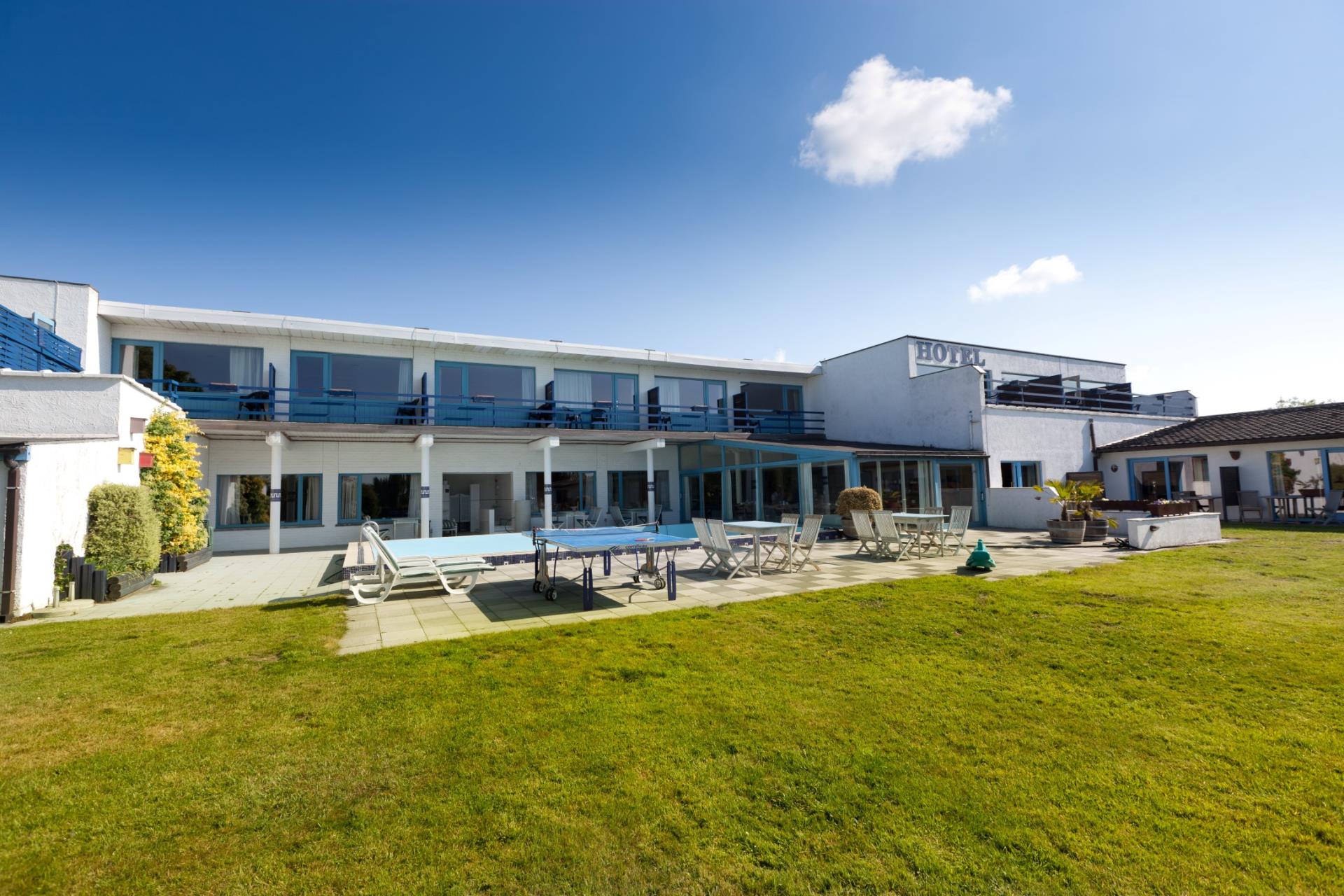 Family hotel Ter Zaele
Hotel Ter Zaele is the ideal base for a holiday in Knokke-Heist. The Schram family has been running this charming hotel for two generations and assures a warm welcome and personal touch.
With a beautiful garden, lounge, indoor and outdoor pool, the family hotel offers all the facilities to unwind. The large rooms have a private terrace and often also a kitchenette.
Children and grandchildren are pampered at Ter Zaele and cannot be dragged away from the small animal park, the garden with trampoline and the ping pong table.
The luxury shops of "het Zoute", the beach bars of Knokke, the beautiful beaches of Cadzand, the historic grandeur of Bruges, the nature reserve park The Zwin and the picturesque villages of Damme and Sluis are all at a stone's throw of the hotel. There are also many cycling and walking routes nearby.
Type A (standard)
Type AA
Type B ( comfort)
Type C (family)


Room on ground level , garden vieuw , bathroom and toilet +/- 22 m²
double bed max 2 pers. television. No smoking room

room first floor , with little kitchen and balcony
twin or double bed
possibility to add 1 extra bed extra charge ( 20 € breakfast included) childeren until 7 no extra charge for bed.
bathroom with separate toilet.

Nice spacious room ( +/- 55 m² ) with kitchen bath/shower and separate toilet , television radio alarm.
telephone
a private terrace or balcony
2 to 5 person . ( extra charge )

wireless internet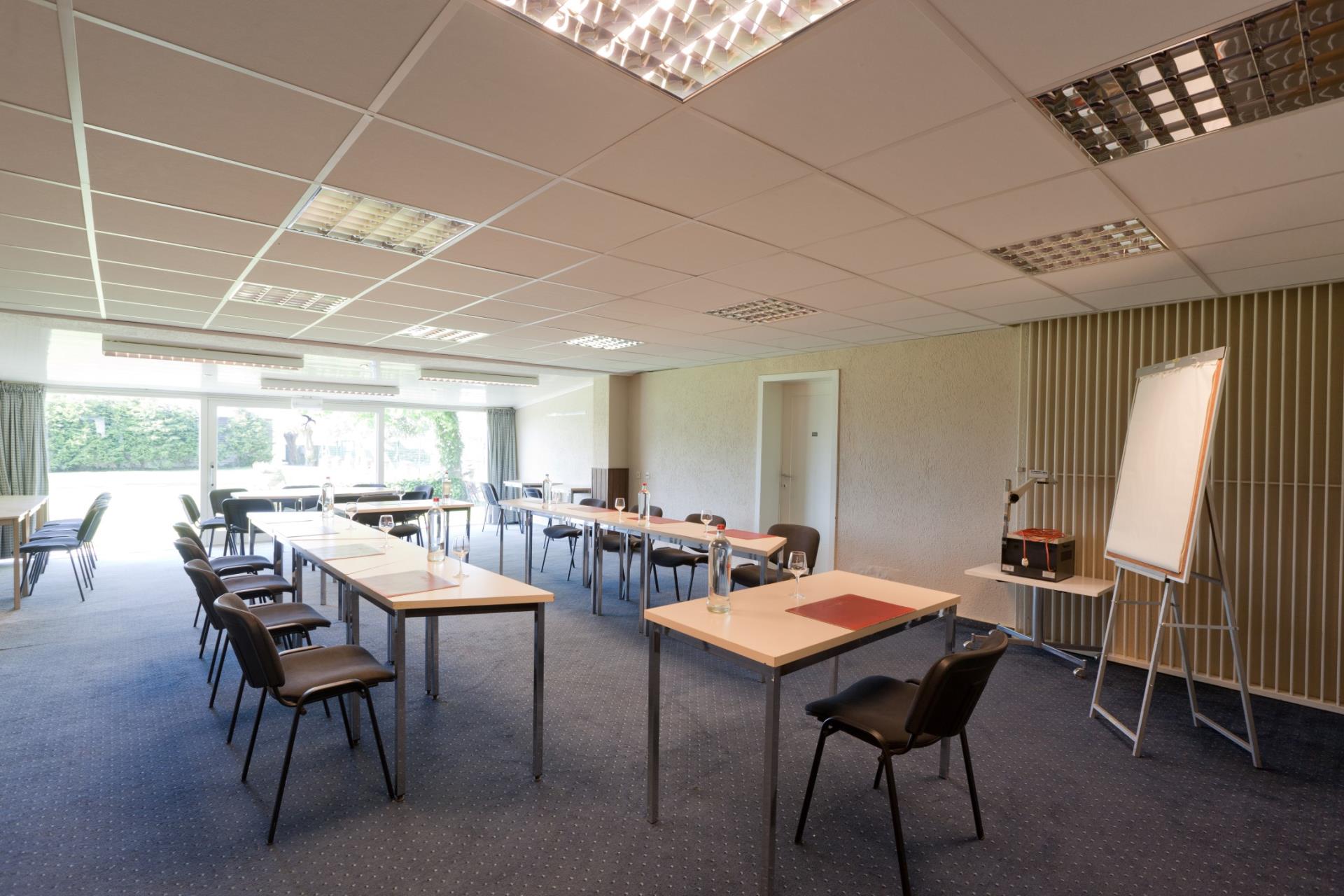 Business package
Ter Zaele offers all-in meeting packages tailored to your needs.
Please get in touch with the hotel for available offers.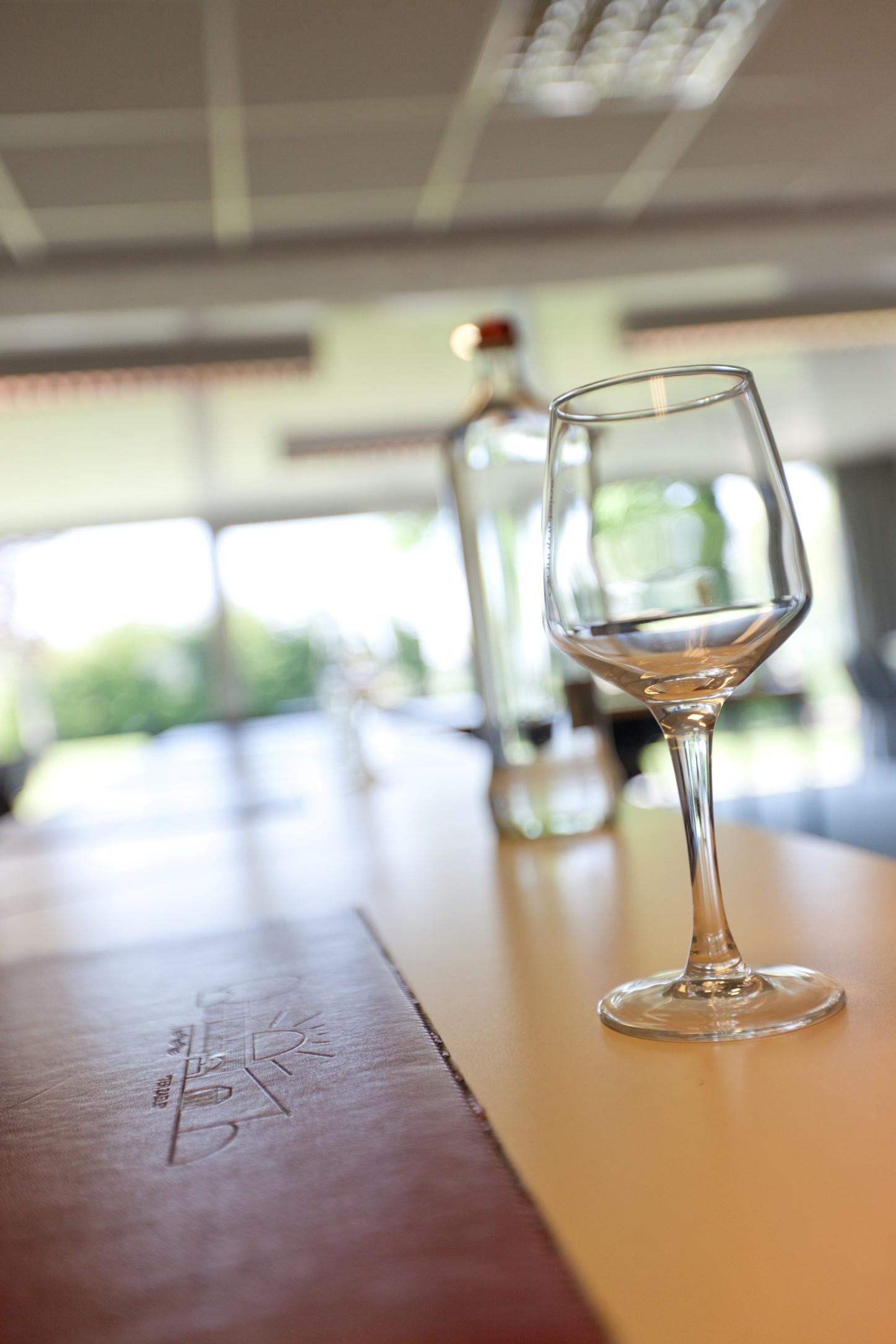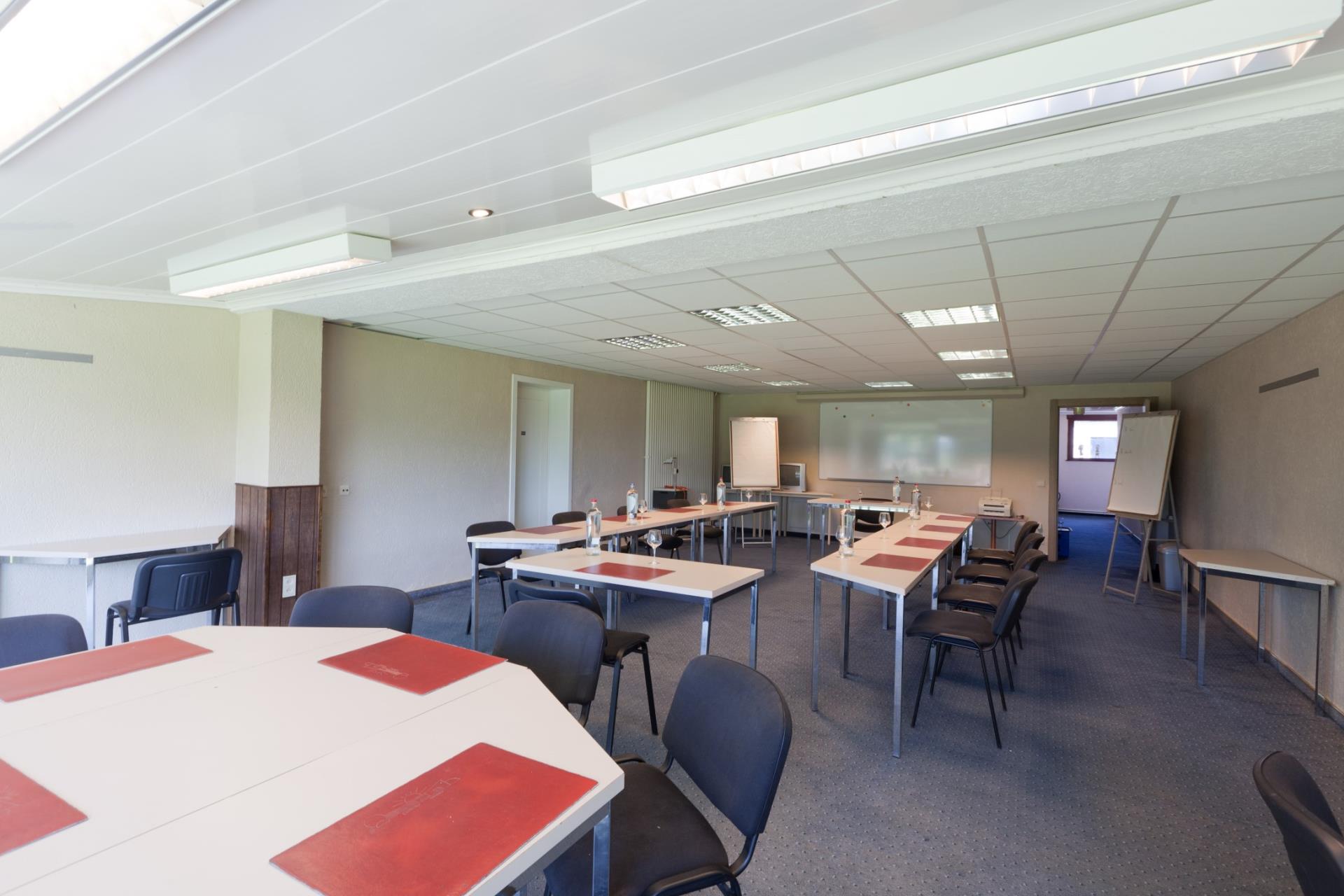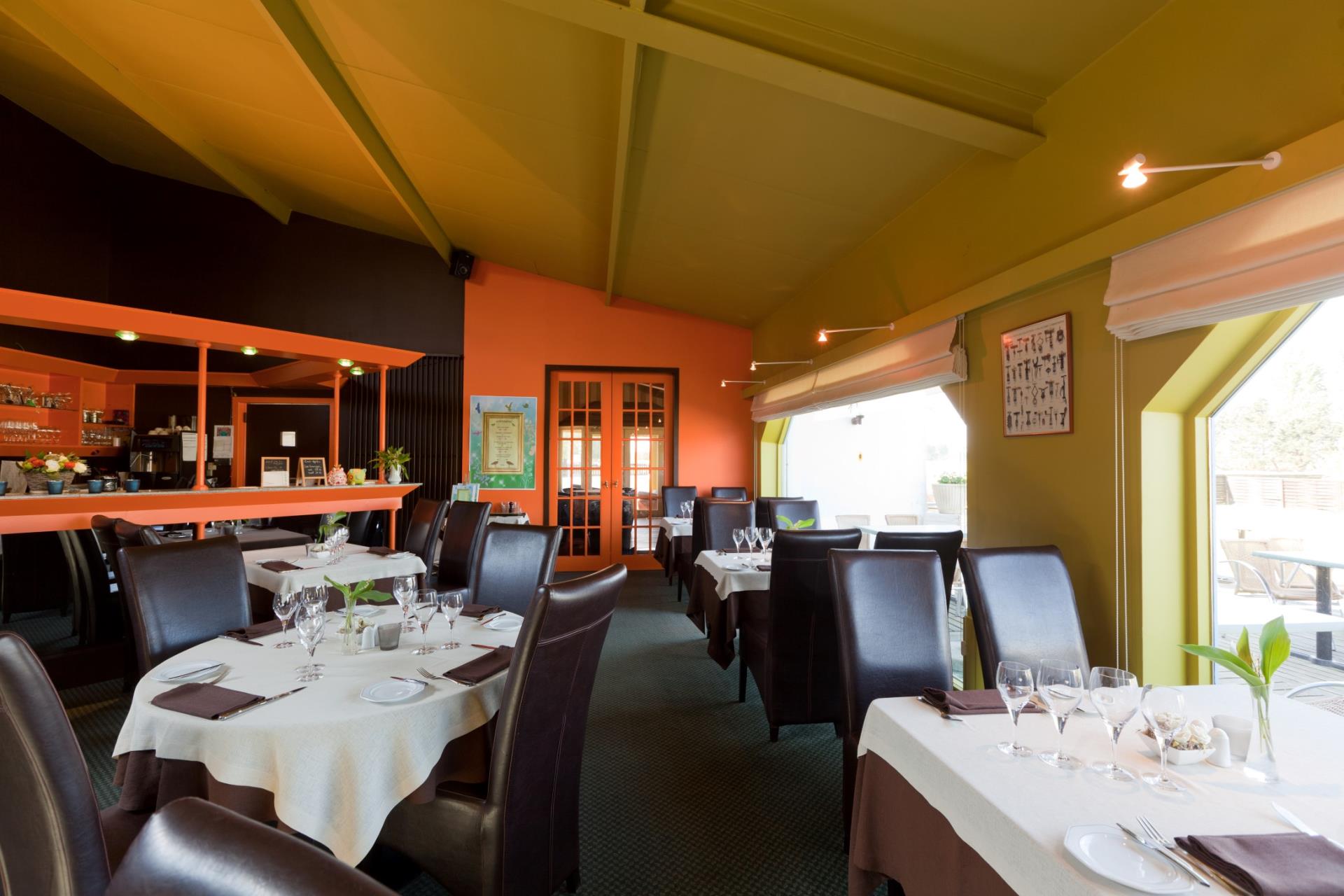 Business offers
Hotel Ter Zaele loves to welcome business guests for one or more days. Separate meeting rooms are available free of charge. In a green and quiet oasis, business and pleasure can be combined.
On request, we can offer a tailor-made teambuilding programme.

Ter Zaele also has special offers for labourers at work in the area.
Have a look at our hotel packages or contact us for a tailor-made "all-in" business package.
check-in
You can check in every day between 14.00 and 21.30.
Check-out is between 7.30 and 12.00
free wifi
Enjoy a cup of coffee and free wi-fi in our lobby or in your room.
Free Parking
Free parking at the hotel
Business centre
The meeting room is very large and opens onto the the garden. We also offer an all-in meeting package starting at 175€ per person.
Sauna and tanning bed
Sauna and tanning bed are available for guests.
Indoor and outdoor pool
Indoor pool between approx. 15 October and approx. 15 June
Outdoor pool between approx. 15 June and approx. 15 October.
Breakfast buffet
Full breakfast buffet included in the price.
Pets
Pets are allowed (Rate: €7.5 per night).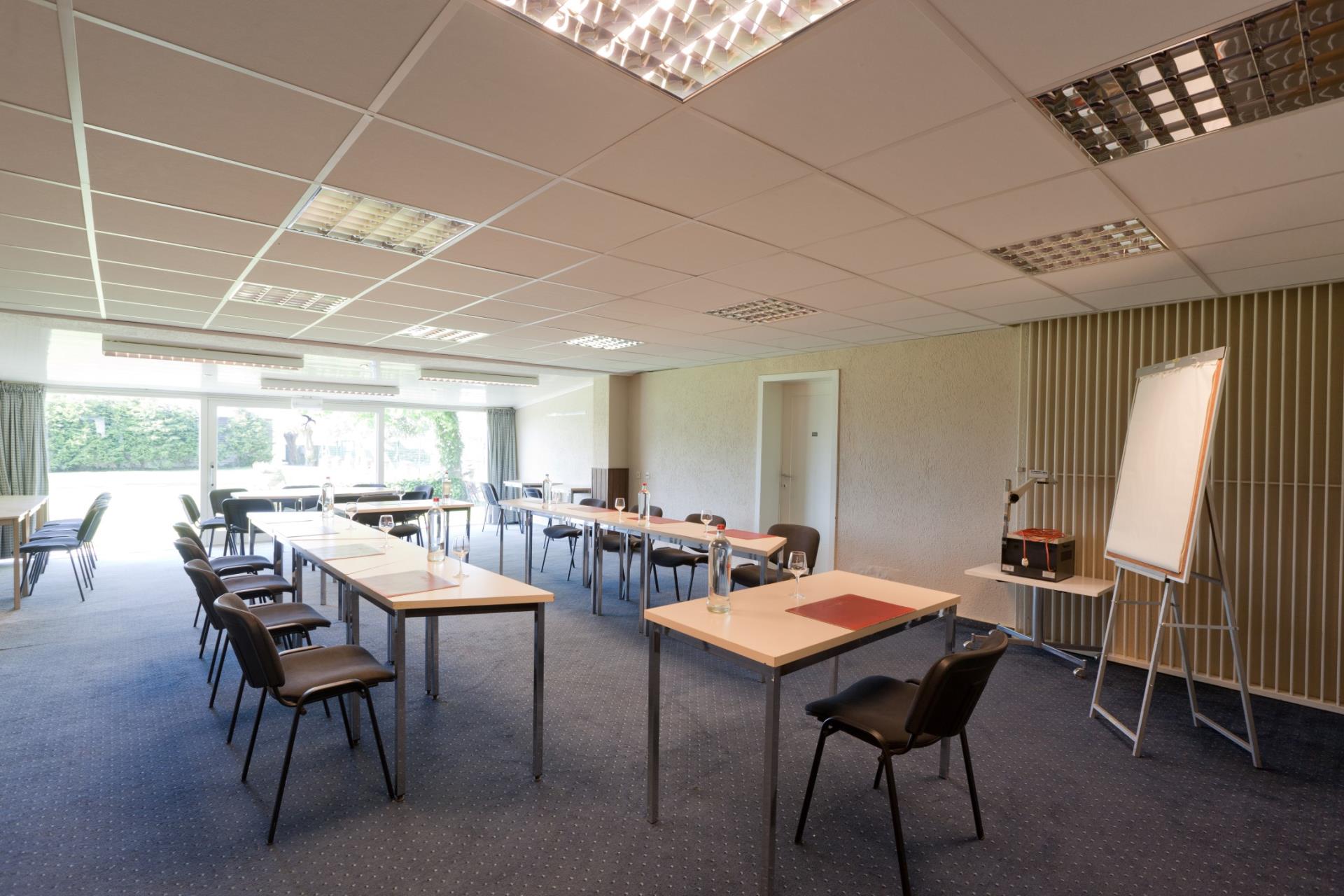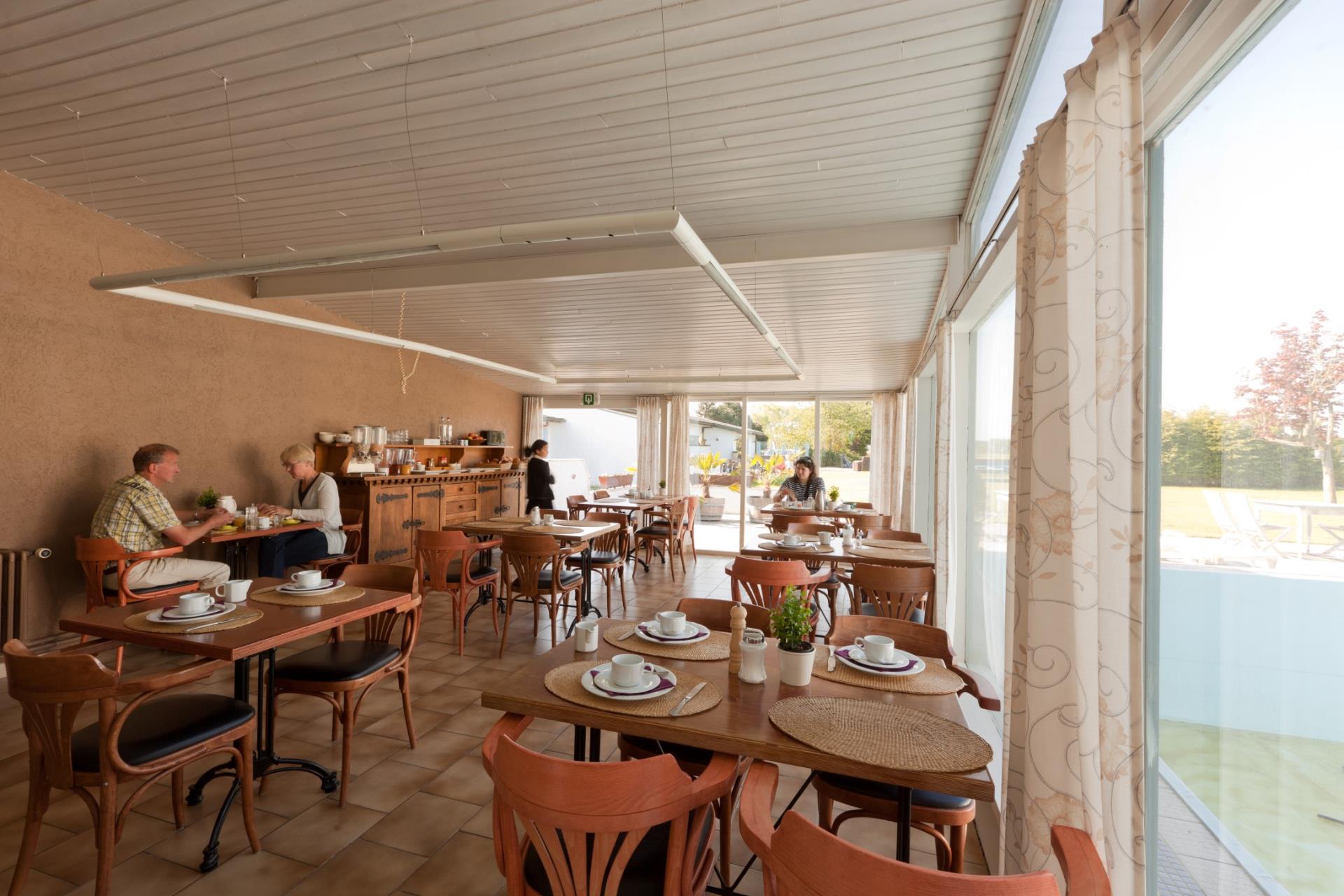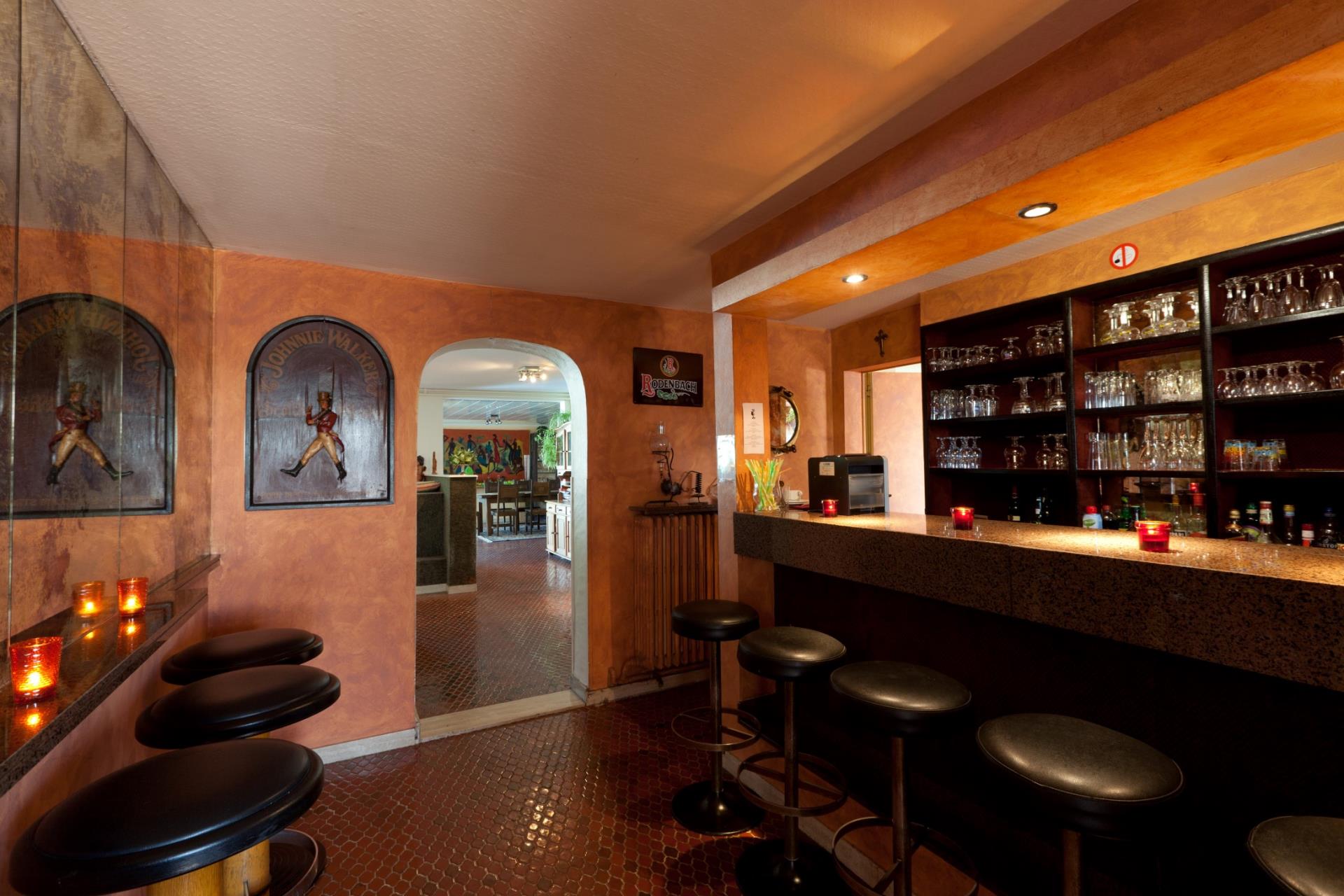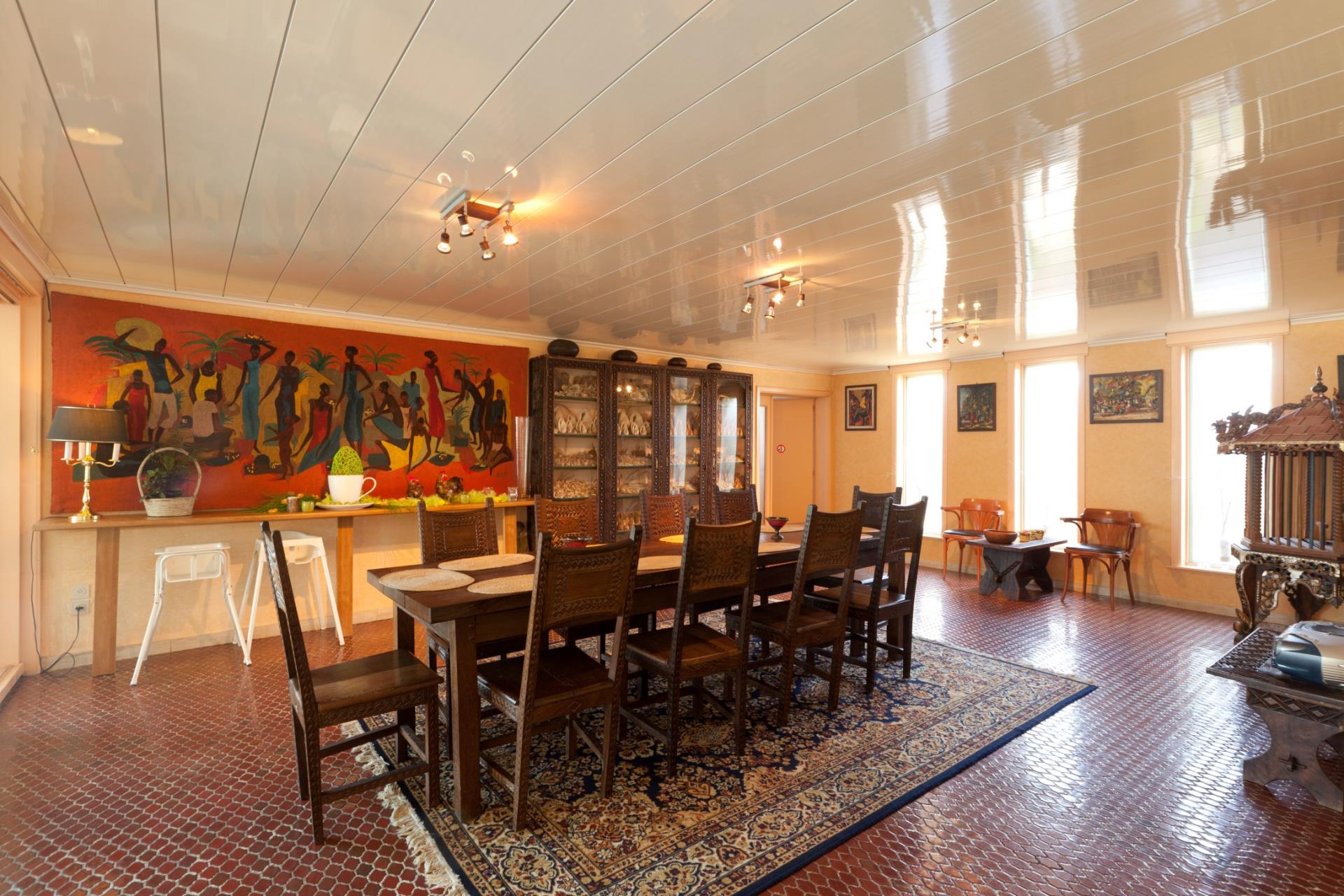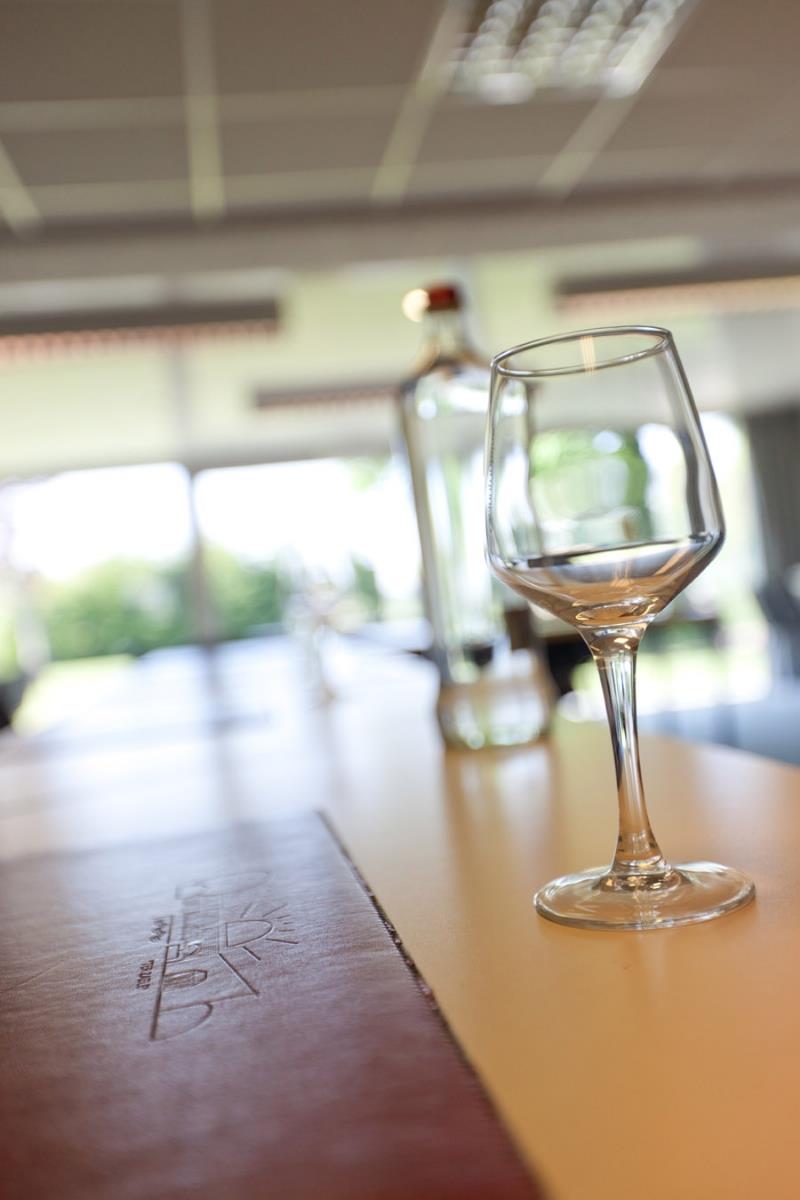 Facilities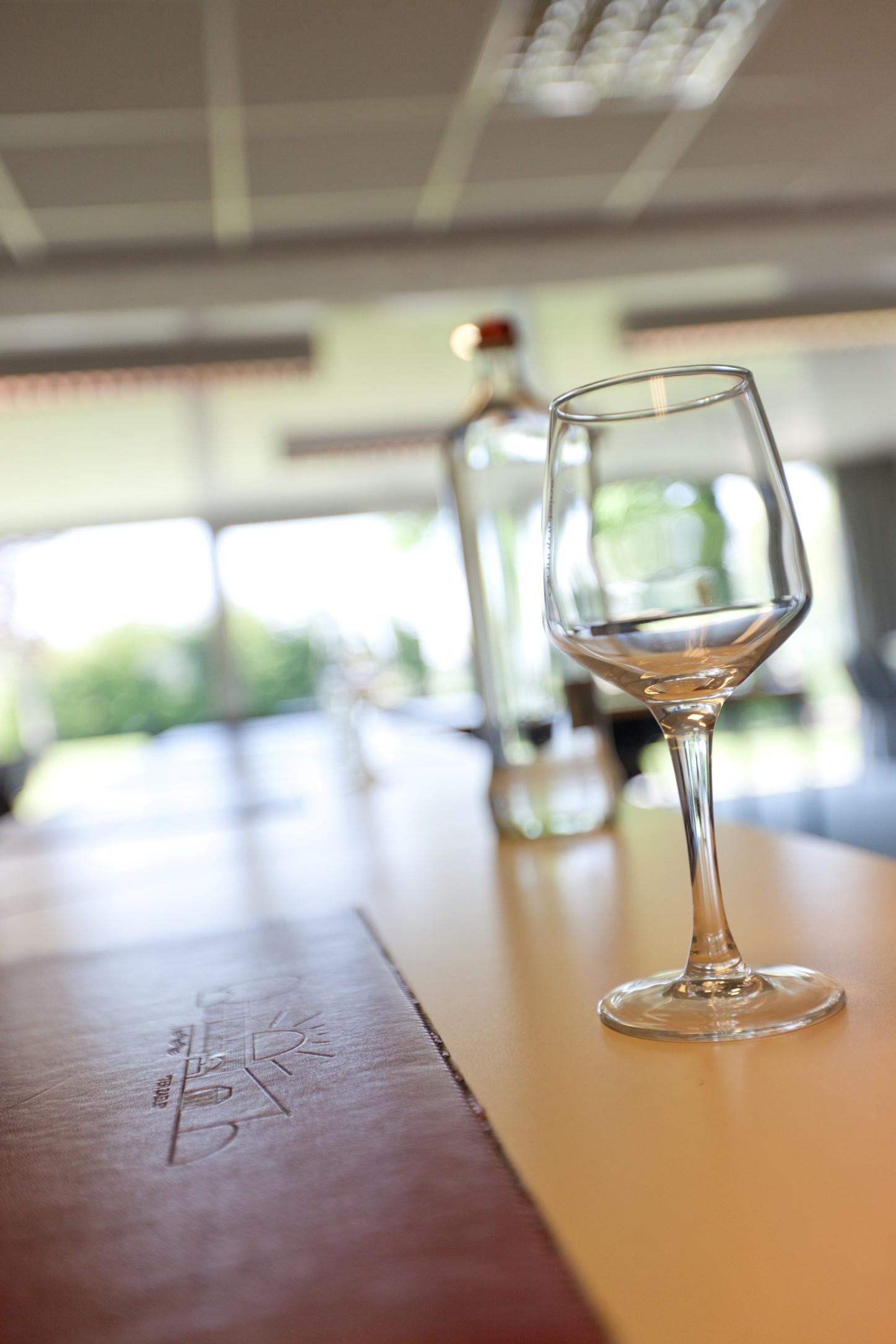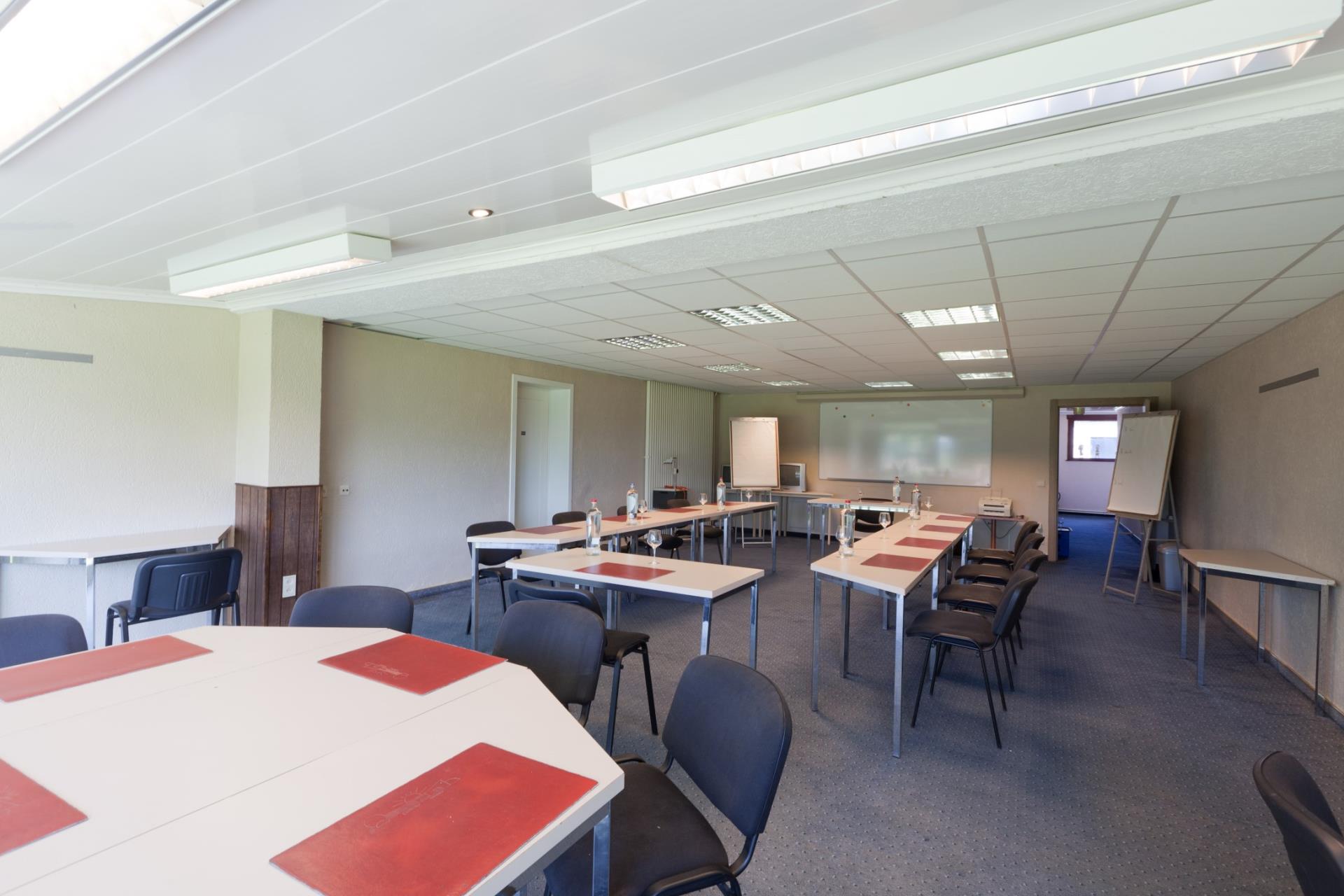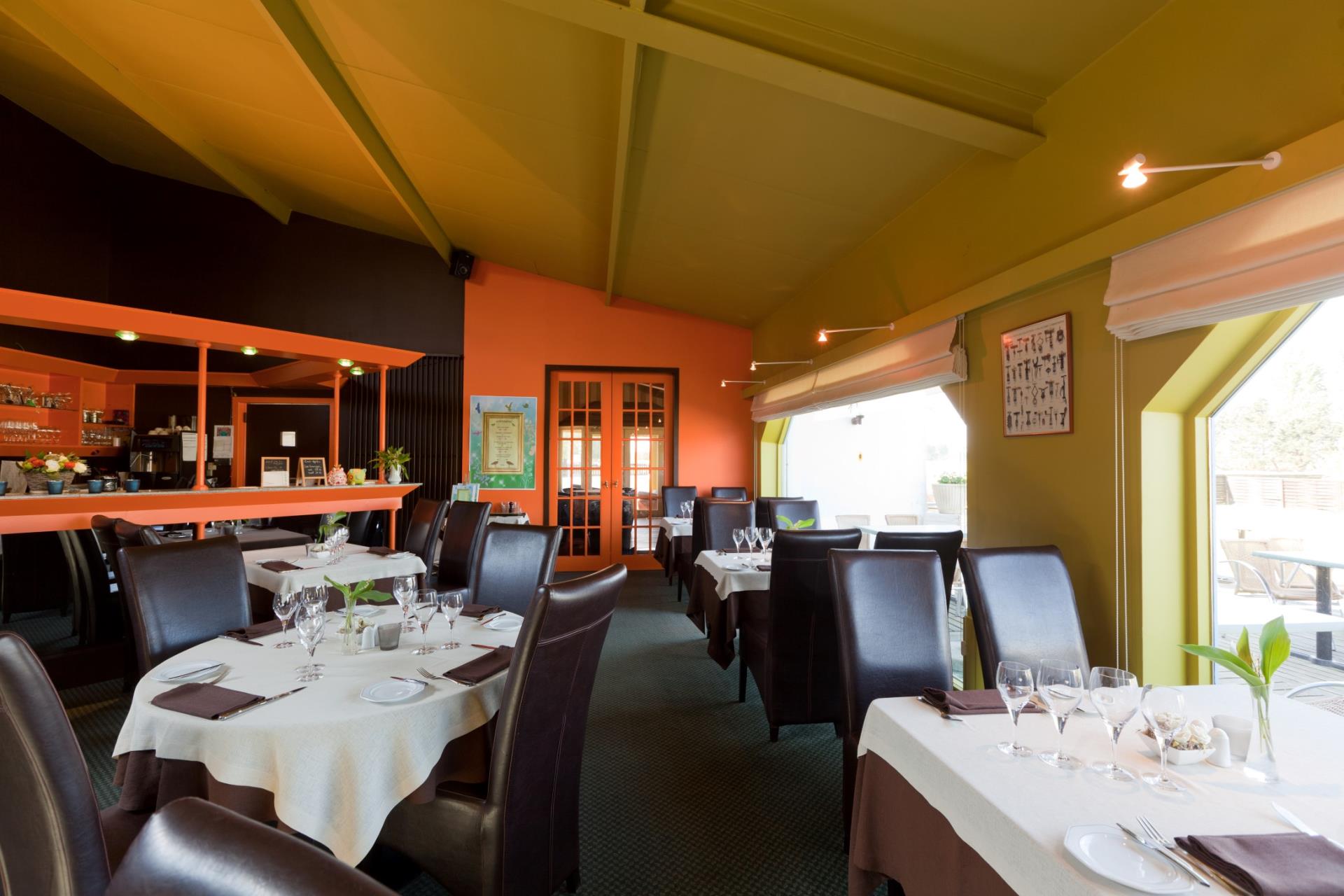 Seminar rooms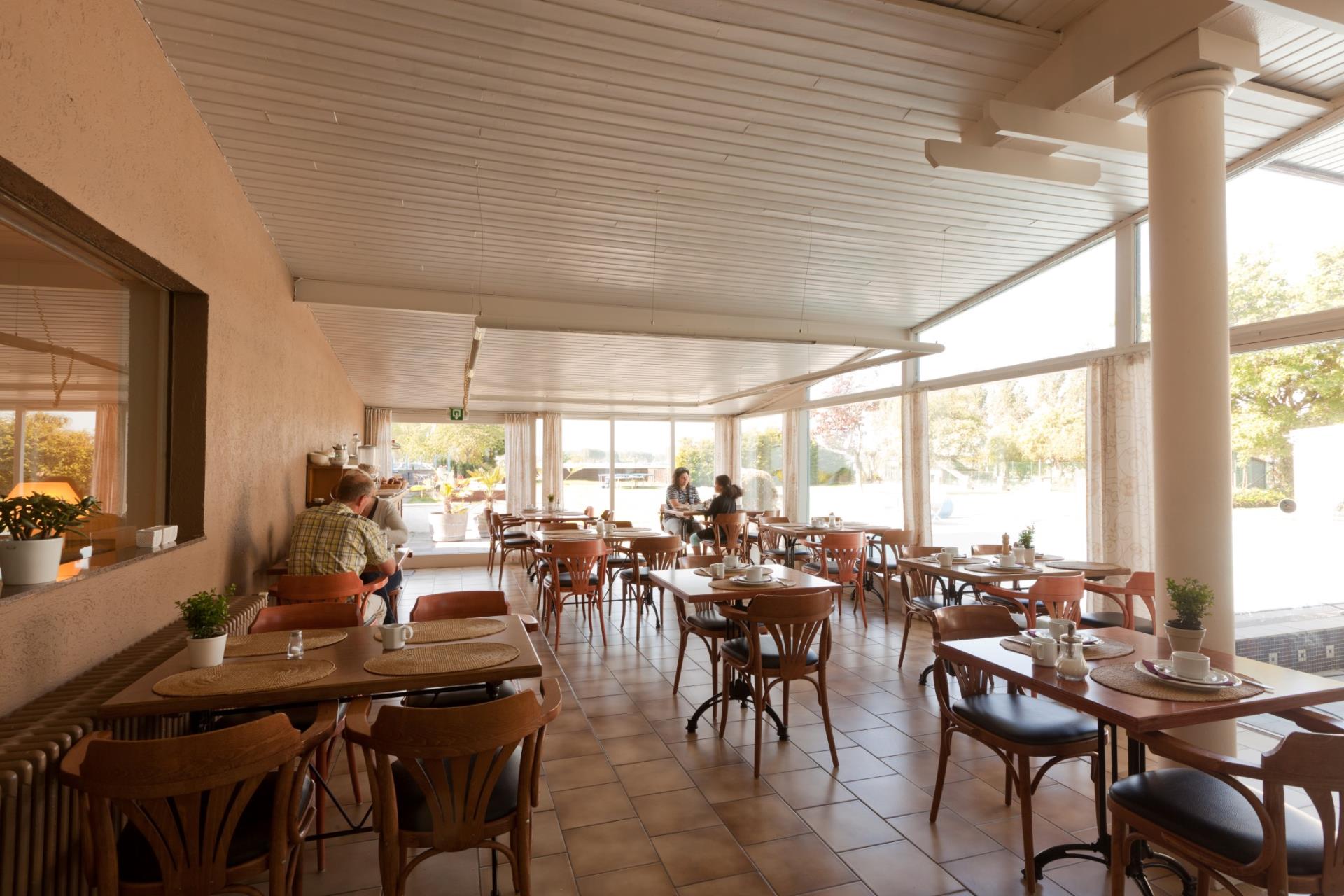 Reste 42
Activities
Sauna, swimming pool (indoor between approx. 15 October and approx. 15 June, outdoor between approx. 15 Jun and approx. 15 October), tanning bed
Services
Breakfast served in the room or buffet, business centre, bicycle rental, packed lunch, fax/copier, computer available for guests' use, restaurant reservations, taxi reservations, babysitter
Children and additional beds
Children below 6 years old stay for free in a bed (crib) in the room.
Children 7 years and up: 20€ per additional bed, per night.
It is not possible to add beds in the terrace and garden rooms.
Maximum capacity for additional children's beds (cribs) is 1.
Additional (children's) beds must be requested and confirmed in advance by the hotel.
There are highchairs and a changing mat at the hotel.
Check-out
Between 7.30 and 12.00.
Hotel Ter Zaele is situated in the midst of the "polders" between Knokke and Bruges, offering the perfect setting for a relaxed meeting. An oasis of green and tranquility allowing for business and pleasure to meet. We stand for affordable coziness, a personal welcome and a lot of flexibility.
The rooms are fully equipped, the meeting room is very large and opens onto the garden. The hotel offers interesting "all-in" business packages.
Ter Zaele offers you an all-in meeting package starting at €175 per person
Use of the room with basic equipment for two days.
Welcome drink upon participants' arrival.
Coffee breaks with snacks in the room twice per day.
Two light lunches with sodas and coffee.
Mineral water in the meeting room at all times.
One night in a comfortable single room.
One three-course meal (menu with choices upon request) with paired wines, water and including coffee.
For more information:
Closing day: Sunday out of season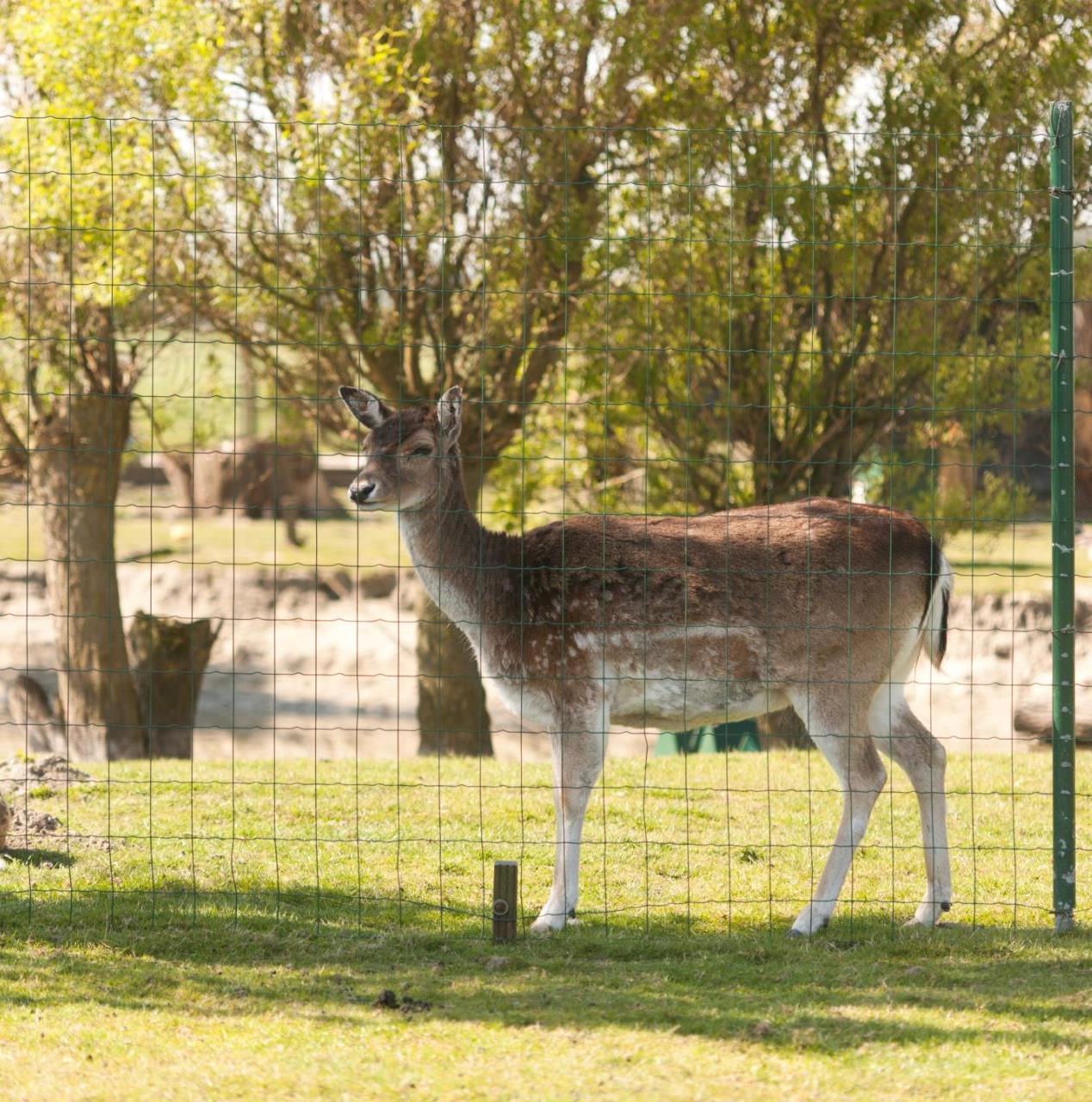 Exploring the area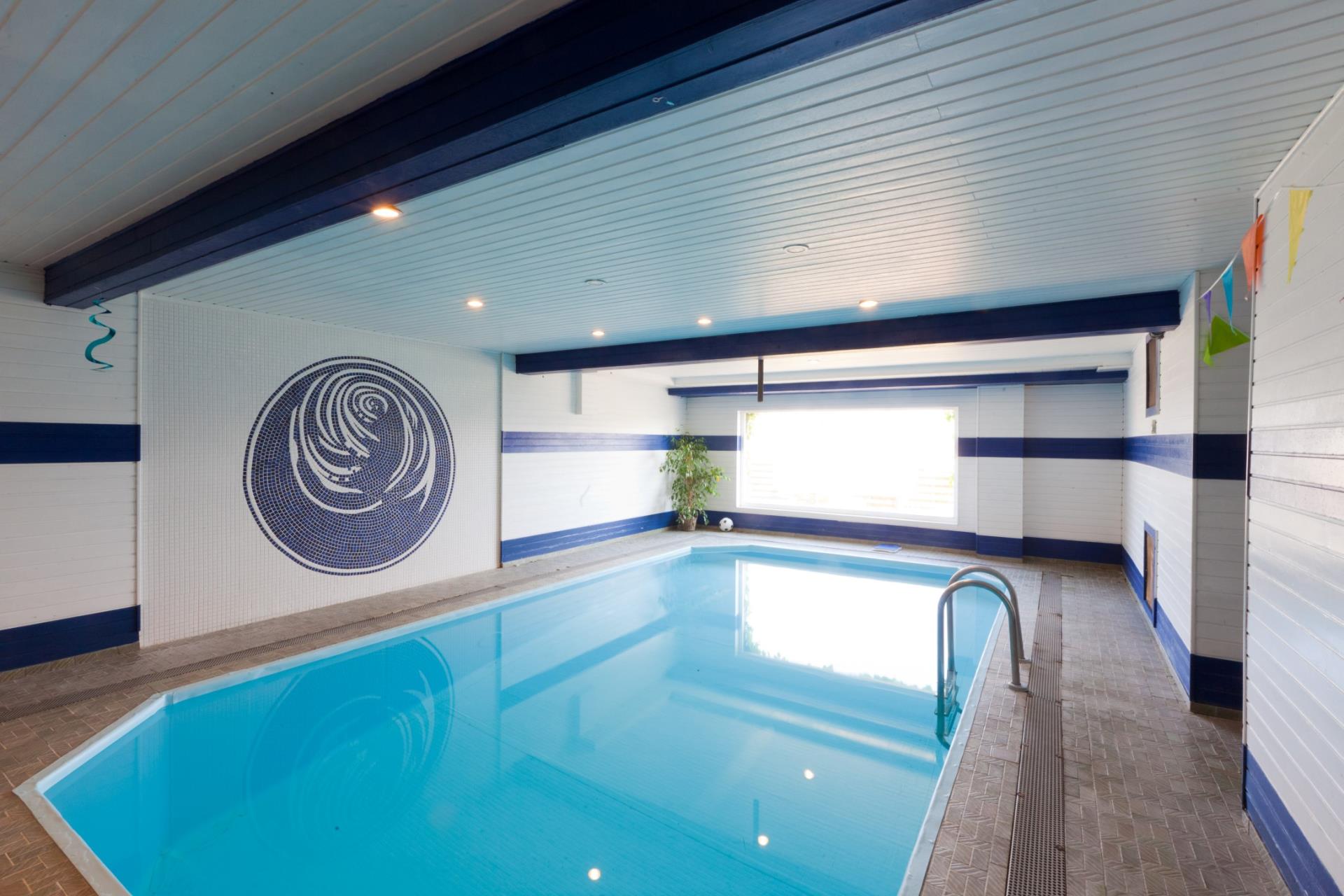 For sports lovers
Hotel Ter Zaele is situated in the middle of the "polders" between Knokke and Bruges.
There is a lot to discover in the surrounding area:
Historical Bruges: the city centre of Bruges impresses with its cultural-historical patrimony. It has been recognized as a world heritage site since 2000.
Damme book town: the novel "Tijl Uilenspiegel" (Tyll Owlglass) takes place in this town. Every second Sunday of the month there is a themed book fair in Damme.
Dutch Flanders (The Netherlands). Just across the border you can find for example the cozy border town Sluis and the culinary hotspot Cadzand.
Knokke-Heist: to shop, to visit cultural events, to go out to dinner in restaurants or to simply enjoy the beach and the sea.
The Zwin: The Zwin Nature Park is an interactive nature experience park for the whole family.
Our hostess Sabine can give you many more tips for a fun day out in all weather conditions.
Hotel Ter Zaele is the perfect base for cycling excursions. The conditions are ideal: the healty North Sea air, the wide polder plains and the signposted cycling routes (such as the "Riante Polderroute") crossing the beautiful landscape. The sea promenade in Knokke-Heist is 9 kilometers long and has a separate cycling lane enabling you to bike from Heist to the nature park "het Zwin" in one go. With a sea view and hopefully a tailwind.
Ter Zaele developed its own cycling map for the region and has a closed-off bike shed with room for 40 bicycles.
Do you prefer a different sport? It is also possible to make nice walks (such as the "Damse Vaartwandelroute"), take a surf lesson, play tennis or golf.
Address
Hotel ter Zaele
Oostkerkestraat 40
8300 Westkapelle, Belgium
Directions
Email
Telephone
Booking terms and conditions
<p class="MsoNormal" style="MARGIN: 0cm 0cm 0pt"><span lang="EN-GB" style="mso-ansi-language: EN-GB">Hereby conditions and cancellation policy. The applied amounts en percentages are to be paid by the guest. </span></p> <p class="MsoNormal" style="MARGIN: 0cm 0cm 0pt"><span lang="EN-GB" style="mso-ansi-language: EN-GB">Special conditions are prior to the main cancellation conditions when applied.</span></p> <p class="MsoNormal" style="MARGIN: 0cm 0cm 0pt"><span lang="EN-GB" style="mso-ansi-language: EN-GB">Main conditions and policy (Individual booking)</span></p> <ul style="MARGIN-TOP: 0cm" type="disc"> <li class="MsoNormal" style="MARGIN: 0cm 0cm 0pt; mso-list: l0 level1 lfo1; tab-stops: list 36.0pt"><span lang="EN-GB" style="mso-ansi-language: EN-GB">Less than 48 hrs before date of arrival: first night </span></li></ul> <p class="MsoNormal" style="MARGIN: 0cm 0cm 0pt">Special conditions (groups*)</p> <ul style="MARGIN-TOP: 0cm" type="disc"> <li class="MsoNormal" style="MARGIN: 0cm 0cm 0pt; mso-list: l0 level1 lfo1; tab-stops: list 36.0pt"><span lang="EN-GB" style="mso-ansi-language: EN-GB">Between 7 and 0 day(s) before arrival: 100% </span> <li class="MsoNormal" style="MARGIN: 0cm 0cm 0pt; mso-list: l0 level1 lfo1; tab-stops: list 36.0pt"><span lang="EN-GB" style="mso-ansi-language: EN-GB">Between 21 and 8 Days before arrival: 50 % </span> <li class="MsoNormal" style="MARGIN: 0cm 0cm 0pt; mso-list: l0 level1 lfo1; tab-stops: list 36.0pt"><span lang="EN-GB" style="mso-ansi-language: EN-GB">More than 3 weeks before arrival: 25,00 EUR </span></li></ul> <p class="MsoNormal" style="MARGIN: 0cm 0cm 0pt"><span lang="EN-GB" style="mso-ansi-language: EN-GB">(*) groups = Every booking of 3 or more rooms</span></p>